Your first visit to Step Ahead Foot & Ankle Clinic, PC establishes a vital foundation for our relationship with you. During the initial visit, we make sure to obtain important background information, like your medical history, and give you time to get to know your doctor. To understand what to expect for your first visit to our practice, please read through this page. You'll find all the practical information you need. To familiarize yourself with our skilled and friendly team members who will be helping you, click here.
Mission Statement
It is the mission of Step Ahead Foot & Ankle Clinic, PC to provide quality foot & ankle medical and surgical care to residents of the greater Kalispell area and Flathead County, and in doing so, help people be able to walk, and partake in the activities they enjoy, more pain-free.
Patient Forms / Patient Portal
Step Ahead is proud to be one "Step Ahead" with regards to our patient registration process, with an online Patient Portal. We ask that you make an effort to click on the link to the patient portal and complete the registration questionaires prior to appointment. The link to your individual patient portal will also be sent to you, via email, once you register for an appointment. You will recieve an email that states you have a "Message from your Doctor's Office." Once you log in, you will be asked to review our Office, Privacy, and Financial Policies and express your consent ahead of time. This allows you to familiarize yourself with our policies, and answer any questions you may have, prior to your appointment. Once done, please complete the medical history questions (left hand side of the portal log in) and click submit to be sure this information is forwarded to us. This will minimize the time needed at your appointment, and allow us to prepare for your appointment so as to make it flow as smoothly as possible.
The Patient Portal can then be a resource for you throughout the time you are cared for at Step Ahead. It allows you to review pertinent educational materials forwarded to you from your doctor after your visit, review your statements, pay your bill, review your medical summaries, and request medical records. This is all in attempt to promote your involvement in your care, as we find this is the best way to help you get back on your feet.
If you elect not to take advantage of this resource and instead wish to complete your medical history prior, please print off the Medical History Form downloadable below. You will still be asked to complete a number of medical history questions upon arriving at Step Ahead using our Self-Check In Kiosk System, so please prepare to arrive 30 minutes prior to your appointment. This increases the chances of being see at, or prior to, the scheduled time of your appointment, and is a courtesy to all other patients who are scheduled, as well as your doctor.
In order to view or print these forms you will need Adobe Acrobat Reader installed.
Click here to download it.
What to expect
Being well-prepared for your appointment will ensure that the doctor has all of the needed information to provide the best possible care for you. It also will help relieve any unnecessary anxiety you may be feeling. Are there medical records that may be relevant for the doctor's review? Please relay this to the team member when making your appointment, or if you think of it afterwards, just call! Educate yourself on your symptoms by reviewing the content on this Web site. Also, take some time to review our staff page and familarize yourself with the doctors. Please arrived 30 minutes prior to scheduled appointment time. We look forward to welcoming you to your first visit!
Payments
It is the policy of Step Ahead Foot & Ankle Clinic, PC to collect all co-pays, co-insurances, and payments towards high deductibles at the time of service. If you not have insurance, or wish not to submit request to your insurance for payment, then payment for the entire fee ( minus 25% cash paying discount) is expected at the time of service. Although there may be some variation to what may be required or recommended at the time of service (if xrays are taken or a procedure performed), the cost of your care can be relayed to you in advance, upon request. Please relay any questions you may have about the cost of your care to our Billing Specialist.
Step Ahead is also a network provider of CareCredit, which can be used to cover high deductibles, co-pays, co-insurance, and to pay for treatments and procedures not covered by insurance. Click on this personalized link to directly access our practice's Pay My Provider payment page.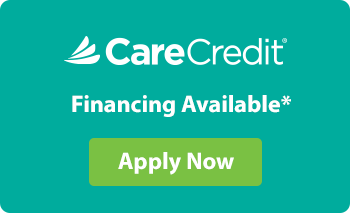 Contact Us
Office Hours:
UPDATE 3/23/20: In attempt to maintain the safety of our patients, employees, and the community, the office is physically closed, other than for the care of patients with urgent concerns / emergenices only. Attempts will be made to return phone calls Monday through Thursday from 9AM to 1PM. Please use the "Request an Appointment" resource above to request an appointment. If an established patient, we encourage you to log into the Patient Portal and send a message to Dr. Barnes or the office with any questions or concerns. Thank you.
TeleHealth and Tele-Visits in the time of COVID-19
Step Ahead Foot & Ankle Clinic, PC has initiated a TeleHealth Service during the COVID-19 Pandemic for a number of reasons:
1.) Our top priority has always been, and continues to be, Patient, Employee, Community Health and Safety.
2.) With the primary goal of triaging, or prioritizing what's urgent and what's not, Dr. Barnes seeks to help patients with the foot concerns over the phone or computer. Caring for patients in this way, and arranging for visits in clinic if necessary (infections, ulcerations, injuries) and in a controlled environment, she hopes to do her part in allowing to the Urgent Cares and Emergencies Rooms help those with needs related to the virus.
3.) Although Dr. Barnes obviously cannot physicially treat you or other patients over the phone or computer, she can hopefully see if your concern would be best treated physically, and arrange for this to be done. If she can help give you direction and advice over the computer or phone, she will do so. This particularly applies to you if you have foot pain, as many treatment options can be relayed in this way (stretches, shoe recommendations, orthotic recommendations).
4.) During this time of anxiety, stress, and uncertainty, Dr. Barnes wants to do her part in helping you do the things you need to do (caring for a loved one, running outside for stress relief, or walking on a treadmill at home, for example) without foot pain interfering. She does't want you to have to wait months or an indefinite period of time for you to get back on your feet! "CLICK HERE TO REQUEST A TELEVISIT."